By Kate Acheson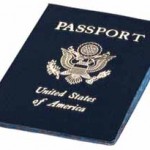 The Colorado District Court refused to dismiss Hispanic, Deputy Sheriff Theresa Garcia's retaliation, discrimination, and common law civil conspiracy claims in Garcia v. Arapahoe Cnty. Sheriff 's Office, finding that these claims concerned genuine issues of material fact and could not be summarily dismissed.
After working as a Deputy Sheriff at the Arapahoe County Sheriff's Office for 13 years, Garcia submitted a written complaint, alleging a hostile work environment on December 7, 2010.  She complained about discriminatory treatment of and derogatory comments about Mexican inmates, illegally present in the United States.  She was interviewed about her complaint later that day.  During the interview, Garcia mentioned that although she was born to a U.S. citizen, she was born in Mexico and that was causing her difficulty in obtaining a passport. 
The next day, Garcia was suspended with pay.  No reason was given, but the Department claims they had become concerned about Garcia's citizenship status.  About a week later, Garcia was called into a meeting and, without warning, asked to produce evidence of her citizenship.  When she could not immediately produce any, she was handed a pre-signed termination letter requiring her to show proof of citizenship by December 23, or be terminated. 
On December 22, 2010, Garcia showed the Sheriff proof of her citizenship, including her mother's U.S. birth certificate, her Social Security number, and information about the applicable law.  The Sheriff told her that he would only accept a passport, a birth certificate, a certificate of citizenship, or a naturalization certificate.  Because Garcia could not produce any of these documents by the following day, she was terminated. 
Six days later, Garcia was issued a passport.  After showing this proof of her citizenship to the Sheriff in February of 2011, Garcia was reinstated with back pay.  However, Deputy Garcia also filed suit: 
Garcia points to the timing — that this question [about her citizenship] was raised the day after she complained about discrimination and after she had been a deputy sheriff in that office for 13 years — and contends that it was an act of retaliation.
The Court declined to dismiss the complaint, noting Garcia's supportable allegation that after 13 years of employment, the Sheriff had suspended her without reason the day after she complained about discrimination.  The court also noted, that she had been called to a meeting and asked to produce proof of citizenship without advance warning, then handed a pre-prepared termination letter when she couldn't produce evidence on the spot.