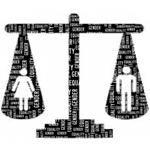 By Erica Shelley Nelson and Sarah Burke
In Jones v. City of Heflin, a former Alabama police lieutenant sued the City of Heflin following his termination. The lieutenant argued he was terminated in retaliation for refusing to report an extra-marital affair to the husband of a female officer who had sued the department for gender discrimination. The district court found this reason was enough for the lieutenant to move forward with his claim and denied the City summary judgment.
Lieutenant Heath Jones began a relationship with Constance Scott in February 2010 while working as a law enforcement officer for the Alabama State Alcohol Beverage Control Board. Unfortunately for Jones, Scott had a colorful background that included six felonies, nine misdemeanors, and numerous traffic offenses. After the Board discovered Jones was living with a convicted felon, Jones was asked to resign. Fortunately for Jones, a childhood friend, A.J. Benefield, was a captain with the City of Heflin Police Department and hired Jones as a police officer despite the relationship and the department's unwritten policy against conduct unbecoming of an officer.
Jones thrived in the department, eventually obtaining the title of lieutenant and was second in command only to Benefield himself. But in February 2012, an officer Jones supervised alleged she had been discriminated against by Jones because of her gender and filed a lawsuit. Depositions were requested of Jones and Benefield in December of that year after which Jones alleges, Benefield, angry about the gender-discrimination lawsuit, instructed Jones to call the officer's husband and tell him that she was having an affair. Jones refused. A few days after this incident, Scott accompanied Jones in his patrol car during a City Christmas parade and multiple anonymous calls complaining about the presence of a convicted felon with an officer followed.
Benefield informed Jones he would be terminated if he did not end his relationship with Scott and after a prolonged back and forth, which included a visit to the Mayor's office, Jones decided to continue his relationship with Scott. Upon receiving his termination notice, Jones informed the department that he had sued claiming retaliation for refusing to retaliate against the officer who had filed the gender discrimination suit against him.
The department motioned for summary judgment on the claims, arguing Jones could not demonstrate he had engaged in protected conduct and, alternatively, he could not show his termination was because of his refusal to report the affair. The district court first noted that Jones' opposition to Benefield's directive was enough to show protected conduct. As for the termination decision, the district court found Benefield's influence over the final decision to terminate Jones was enough to establish the refusal to report the officer as the termination reason, rather than Jones' relationship to a felon. Finally, the Court found that Benefield's long knowledge of Jones' relationship without any punishment was enough to make the department's termination reason invalid and allowed Jones to continue on with his claims.
This case is different than your run-of-the-mill retaliation claim. In order to pursue a retaliation claim, an employee must show he or she was engaging in a "protected activity." Such actions may include, for example, reporting sexual harassment or age discrimination in the workplace, or pursuing a worker's compensation claim.
Here, Lieutenant Jones refused a directive from his superior to essentially retaliate against another officer who herself was engaging in a protected activity of suing the City for gender discrimination.
This case also highlights the fact that while generally speaking failing to follow the order of a superior can be the basis of an insubordination charge, there are circumstances that may compel an officer to refuse an order.
If a superior is ordering an officer to essentially violate the law, then that may be a reasonable basis to refuse an order. This officer lost his job for such a refusal, but the courts at least in the pre-trial phase of the case found that his refusal to report the female officer was a protected activity and allowed him to pursue his retaliation claim against his former employer to trial.
**Visit our Premium Website for more information on Conduct Unbecoming an Officer **