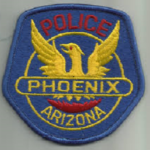 By: Erica Shelley Nelson and Sarah Burke
In Cheatham v. DiCiccio, a majority of the Arizona Supreme Court found that union release time was not illegal under the state constitution's Gift Clause.
Ninety percent of police officers in Phoenix belong to a police union. Like most collective bargaining agreements, under the Phoenix police union's collective bargaining agreement, officers are excused from usual police duties, but are still paid by the city, while they perform union activities and conduct union business.
In 2011, two citizens sued the city alleging that the release time provision violated the state constitution's Gift Clause requirement that all government expenditures must serve a "public purpose." The Gift Clause of Arizona's Constitution specifically bars cities and other public entities from "mak[ing] any donation or grant, by subsidy or otherwise, to any individual, association, or corporation." The Arizona Court of Appeals permanently enjoined the contract because it found that the union benefitted to the tune of $1.7 million while the city did not benefit at all.
A majority of the Arizona Supreme Court disagreed, holding that the release time was merely a component of the larger contract that as a whole served a public purpose,  and there was, as a result, no violation of the Gift Clause. As the Court noted:
[I]it is well established that labor unions, which have existed in the United States for over two hundred years, generally work to advance the employment interests of represented employees. Contrary to the dissent's contention, a public purpose may be served by PLEA's representational activities to the extent they promote improved labor relations and employment conditions for public safety officers.
As a result of the holding, the police and other public sector unions will continue to be able to utilize release time for union business.
This decision is certainly a win not only for Arizona public safety labor unions, but public safety labor unions nationwide. 
Release time is common in labor contracts and requires the employer to pay the employee while he or she is conducting official union business during work hours. 
Negotiating release time language into a labor contract is critically important because employees may not be financially able to take time off without pay or have sufficient leave time on the books to participate in official union business during work hours. 
Release time allows union board members or representatives the ability to participate in, for example, grievance meetings, administrative hearings, and/or labor contract negotiations without having to burn their leave time or take time off without pay.  While many labor contracts have release time language for contract negotiations, some contracts do not address release time in the context of other important union business, such as grievance resolution meetings, administrative hearings and arbitrations, and union board meetings.  As a result, whenever we negotiate a labor contract, we always advocate for contractual release time language that is as robust as possible to ensure each potential union activity is covered.
The issue addressed in Arizona has long been a recognized right in Washington State.   In Graham v. Northshore School District the Washington Supreme Court rejected the claim that union release time was a "gift of public funds."  The court recognized that employers also receive some incidental benefit from having union representatives have the ability to get released to enforce or negotiate a contract.
**Visit our Premium Website for more information on Union Release Time. **