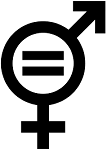 By: Loyd Willaford and Sarah Burke
In Kopf v. Bd. Of County Comm'r of Cnty of Canadian, a female deputy sheriff for Canadian County, Oklahoma was discharged after she violated the department's smoking policy and made false statements on her employment application. The female officer alleged other male deputy sheriffs had committed these same violations but were not terminated.  The female officer filed a gender discrimination claim against the County. The County filed a motion for summary judgment, arguing the reasons for the officer's termination were legitimate. An Oklahoma District Court disagreed, and found the officer had presented enough evidence to survive the County's motion and pursue her claim in front of a jury.
Lisa Kopf began working for the Canadian County Sheriff's office in 2013 as a jailer. Kopf was later promoted to the position of deputy sheriff. In July 2014, the County terminated Kopf for providing false answers on her employment application and for using an e-cigarette in violation of a verbal County policy. The County had discovered that Kopf failed to disclose the unfavorable circumstances of leaving employment at an insurance agency, and had also failed to disclose her prior use of methamphetamine.
Kopf brought a claim of gender discrimination against the County. Kopf pointed to male coworkers who had made similar misrepresentations on their employment applications and had used e-cigarettes, but had not been terminated.
Though the district court acknowledged that the evidence Kopf presented was thin, the Court determined it was enough for Kopf to survive the County's motion for summary judgement and continue on with her claims to a jury.
This case illustrates the importance of comparator evidence. That is, evidence that similarly situated employees are treated similarly and differently situated employees are treated differently. Kopf's claim of discrimination survived summary judgement only because she presented evidence that a male deputy was treated differently (better) than she was. The male deputy had made similar false statements on his employment application and the County did not fire him. This was enough for reasonable person to conclude that the real reason the County fired Kopf may have been because she is a woman. This makes it a question for jury rather than a judge to decide.
**Visit our Premium Website for more information on Gender Discrimination.**