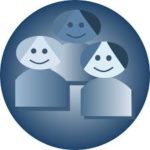 By: Loyd Willaford and Sarah Burke
In O'Brien v. City of Benton Harbor, two white Michigan police officers alleged they experienced reverse race discrimination after the black city manager terminated them so that he could promote a black employee to police chief. A District Court in Michigan found the officers had direct evidence to support their alleged claim of discrimination because the city manager told officers they were the wrong color to be the chief because they were not black.
Robert O'Brien and Daniel Unruh, who are both white, had longtime careers in law enforcement and served as Director and Deputy Director of Public Safety. A few years later, Tony Saunders was appointed as the City's Emergency Manager. After assuming the position, Saunders decided to elevate his black fraternity brother and protégé, Captain Dan McGinnis, to police chief. However, due to the Department's seniority structure, Saunders had to eliminate O'Brien and Unruh from their positions because they were the logical successors. After the decision was made, O'Brien and Unruh alleged Saunders had discriminated against them because they were white and not black.
To establish a prima facie case of reverse race discrimination with respect to an alleged adverse employment action under federal law, the plaintiff must demonstrate: "(1) background circumstances to support the suspicion that the defendant is that unusual employer who discriminates against the majority; (2) that the plaintiff was qualified for the job; (3) that the plaintiff suffered an adverse employment action; and (4) that the plaintiff was treated differently than similarly situated employees of a different race."
Saunders had repeatedly referenced O'Brien and Unruh's "color" and stated that neither of them would become the police chief or public safety director because they were not the right color.  The District Court found these statements were direct evidence of discrimination because of O'Brien and Unruh's color, a violation of Title VII.
Given the direct evidence of discrimination in this case, it is somewhat surprising that the defendants filed a motion for summary judgment.  O'Brien and Unruh ultimately won their case at trial before a jury.  The jury awarded them $167,000 and $42,000 in damages, respectively.  Their attorney received an award of attorneys' fees of $133,393.50.  The decision on the fee petition can be found here.
**Visit our Premium Website for more information on Racial Discrimination.**