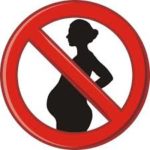 By: Loyd Willaford and Sarah Burke
In Legg v. Ulster County, a pregnant corrections officer with a high risk pregnancy was denied light duty by her supervisors. The officer ended up suing the county, alleging she was denied light duty because she was pregnant. The Second Circuit agreed, and found the officer was entitled to take her case before a jury.
Ann Marie Legg was employed as a corrections officer at Ulster County Jail. In 2008, Legg became pregnant and, because the pregnancy was classified as high risk, her doctor recommended she be placed on light duty. Legg asked to be placed on light duty at the jail, but the request was officially denied. However, unofficially, Legg was given light duty tasks. But by her seventh month of pregnancy, Legg was back to interacting with inmates. Ultimately, Legg came upon two inmates fighting in the bathroom and was bumped as one ran past her. As a result of this incident, she left work and did not return until after she gave birth.
After Legg returned to work, she filed a complaint against the County and her supervisors claiming she had been discriminated against because of her pregnancy.  The County argued that because it only provided light duty to officers who were injured on the job because of a state statute, it had a legitimate reason to deny Legg.
Under the PDA, an employer engages in unlawful behavior when it treats pregnant employees "less favorably" than non-pregnant employees similar in their ability or inability to work to such an extent that it is more likely than not that the disparity is motivated by intentional discrimination.
While the Second Circuit agreed that the County's reason of complying with a state law was legitimate, the Court found that the argument was raised too late to be anything more than a pretextual reason to discriminate. This was because none of Legg's supervisors or anyone else in charge had ever testified that state compliance was the reason for her light duty denial. Rather, they stated it would be expensive to accommodate pregnant women.  Further, the Court found that because the County had failed to accommodate 100% of their pregnant employees, Legg had shown the policy imposed a significant burden on pregnant employees.
This case illustrates the application of a recent U.S. Supreme Court opinion regarding pregnancy discrimination.  In  2015, in Young v. UPS, the Court held that a policy  which places a "significant burden on pregnant employees that is not justified by the employer's non-discriminatory explanation," is discriminatory.  What this basically means is that a fact finder must decide whether the employer's justification is enough to overcome the burden on the pregnant employee.  This is a much better standard for the employees than the previous standard which required demonstrating that policy had an actual worse impact on pregnant employees.