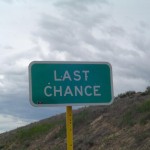 By: Loyd Willaford and Sarah Burke
In Mitchell v. Community Education Centers, Incorporated, a Pennsylvania District Court ruled a former correctional officer was not wrongfully terminated after he wrote Pablo Escobar and Fidel Castro on the prison facilities sign in sheets. Because the officer had been placed on a "last chance agreement" and falsifying prison documents was a terminable offense, the District Court ruled that no reasonable juror could find that he was illegally discriminated against.
Nathaniel Mitchell was an African American working as a corrections officer with the Community Education Center when he and another officer were found sleeping on the job. Because sleeping on the job was a serious offense, Mitchell entered into a "last chance agreement" with the prison to retain his job. Under the agreement, Mitchell was suspended for thirty days and placed on a one year probation.
However, less than a month after Mitchell entered into the "last chance agreement" he was found to have broken prison rules by falsifying a shift sign in sheet. Apparently, Mitchell thought it would be funny to sign into the facility as "Pablo Escobar" and "Fidel Castro," rather than using his real name. Mitchell maintained he never signed the sheets with false names. Instead, he believed that he had been framed or the original sheets had been lost. However, an internal investigation and a separate union-led investigation did not turn up any evidence to support Mitchell's claims.
After Mitchell's union refused to arbitrate the situation, he filed a lawsuit against the prison alleging he had been discriminated against because other employees had not been terminated for similar conduct. To succeed on his claim, Mitchell needed to show that other employees were not terminated for similar conduct. Unfortunately, of the five employees Mitchell put forward as comparators to his situation, none of them had sufficiently similar circumstances. Two of them were Sergeants, not corrections officers like Mitchell, and three were accused of giving false testimony and not violating the terms of the Collective Bargaining Agreement like Mitchell. In light of this, the District Court held that Mitchell could not prove he had been wrongfully discriminated against when he was terminated.
In summary, because Mitchell violated the terms of his "last chance agreement," and because he was unable to point to any employees who had similar circumstances to him but had not been terminated, the District Court held he could not pursue his claim.
This case illustrates the importance of developing good comparator evidence when trying to prove discrimination.  This will typically mean showing that there are similarly situated employees who were treated better than the discriminated employee.  Generally, the comparators will have to have similar jobs and the same supervisor making employment decisions to provide an inference of discrimination.  Here, Mitchell identified employees in other roles and did not provide evidence that the employees had the same supervisor as Mitchell.  This made it easy for the District Court to disregard the comparators and dismiss Mitchell's case. 
It also did not help that Mitchell made a wild accusation about forgery without evidence to back it up.  He then asked the District Court to sanction the employer based on this accusation.  When making strong accusations, it is very important to have the evidence, otherwise you lose credibility,  and that can taint your otherwise potentially good claims.
**Visit our Premium Website for more information on Discrimination.**