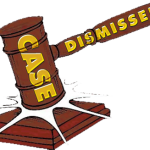 By: Loyd Willaford and Mathias Deeg
In Cortazzo v. City of Reading, the U.S. District Court of the Eastern District of Pennsylvania ruled that a Reading police officer's "stress leave" did not qualify as a declared disability under the Rehabilitation Act.  The Court also ruled that by maintaining disciplinary actions already in place, the City did not engage in any adverse employment actions in response to the officer's leave.
Cortazzo was hired as a police officer for the Reading Police Department in 2001. Beginning in 2010, Cortazzo was disciplined numerous times for improperly carrying out his duties. He claims to have been yelled at for improperly filing a report, treated disrespectfully by a Sergeant, the subject of negative comments made in his absence, exposed to civil liability after the Department withdrew a charge against a suspect, and reassigned to administrative duty. After seeing a department psychologist for a "Fit for Duty Exam," Cortazzo "attempted to take 'stress leave.'" Upon his return, Cortazzo was not reassigned to regular patrol duties and his workplace was changed in a number of different ways.
Cortazzo argued he was subject to disparate treatment by the Department in violation of the Rehabilitation Act. He claimed that the Department regarded him as disabled because it perceived his need to take stress leave as a symptom of anxiety, and that its conduct in response to the disability was discriminatory.
The City filed for dismissal of all claims. The City argued that Cortazzo's "stress leave" was not indicative of a disability.  It also argued Cortazzo did not suffer any adverse employment action. The City claimed that Cortazzo was never denied leave, discouraged from taking leave, prevented from returning to his previous position, or caused to forfeit his FMLA protections.
The Court granted the City's request for a dismissal of all claims. The Court held that an officer's "stress leave" could not by itself constitute an allegation of an impairment of a major life activity as required for a disability by the Rehabilitation Act. Cortazzo showed only that he was stressed, and did not declare an underlying cause or resulting impairment that might lead to a statutorily recognized disability. Even still, had Cortazzo alleged an actual impairment, he did not sufficiently show that the City knew about his stress. Stating only that he was taking leave for "stress," Cortazzo failed to disclose or sufficiently imply a particular disability.
[Cortazzo] does not allege that he was actually suffering from a medical impairment, although it is inferred that he was experiencing stress, does not specify the nature of the stress, does not allege that he received any medical treatment, does not allege that any major life activity was impaired, and does make any factual allegations to show a record of impairment. ….. [Cortazzo's] threadbare recital of the legal standard [of "disability"] is not sufficient to survive the Motion to Dismiss.
This case is yet another illustration of a misunderstanding regarding disability discrimination. To show disability discrimination under federal law, one must show an impairment to a major life activity, merely claiming "stress" is not enough.  In addition, the case shows the importance of following direction from the Court.  Cortazzo was given chances to amend his complaint to show he had a valid claim and did not, so the Court dismissed his case.
Washington State has a more worker-friendly definition of disability. Washington does not require that a disability limit a "major life activity", it just needs to be a "sensory, mental, or physical impairment" which can be diagnosed, exists in a patient's history, or which is perceived to exist.   Compare   RCW 49.60.040(7) with 42 U.S.C. § 12102(1) .   Under this definition, Cortazzo's claim might have survived a motion to dismiss assuming he alleged the City was aware of the details of the stress sufficient to suggest that is was impairment.
**Visit our Premium Website for more information on Disability Discrimination.**