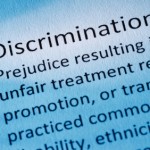 By: Loyd Willaford and Sarah Burke
In Caines v. City of New York, a former NYPD police officer and National Guard reservist alleged the department had illegally discriminated against him after he took military leave. The Second Circuit found that because the officer never experienced any negative actions due to his military status he could not successfully pursue his claim.
Charles Caines was employed as a sergeant with the NYPD while also serving as a member of the National Guard. In January 2009, Caines notified the NYPD that he would need military leave from March 14 until April 27. One of the supervising officers in the department mistakenly denied leave for April 27 because he was unaware Caines was entitled to this additional leave day. However the mistake was quickly fixed and Caines was ultimately granted military leave for the entire time requested.
After returning from leave, Caines was served with a discipline notice for failing to attend a mandatory training prior to his leave. Caines believed this discipline was really given to punish him for taking military leave and not because he missed a training so he filed a suit against the department. The department argued they prepared the discipline before they knew Caines was requesting military leave and was not done to punish him.
Members of the uniformed services are protected from discrimination on the basis of their military service, and cannot be denied any benefit of employment based on that service. A New York District Court ruled against Caines, and he appealed to the Second Circuit.   The Second Circuit ruled that:
[T]here is no genuine dispute that Caines did not report to work that day and did not lose any wages or benefits as a result. Moreover, the Command Discipline Caines received after returning from military leave was prepared by Aramboles the day before Aramboles knew that Caines had planned to take military leave, and was based only on Arambole's understanding that Caines had failed to attend mandatory training as ordered, as well as other past disciplinary issues.
This case illustrates the hostility some courts have towards claims of alleged retaliation which have a minor economic effect.  A court case based on receiving a discipline notice and no loss of pay is not generally going to be taken seriously by the Court.  The Second Circuit devoted almost no analysis to the issues in this case. It merely rubber-stamped the trial court.  Had the case involved a termination of employment, it is likely the Court's analysis would have been more thorough.
This case also illustrates how important timing is in retaliation cases.  It is logical to conclude that an employer cannot be motivated to discipline someone in retaliation for protected activity if the discipline is issued before an employer has notice of the protected activity.  In this case, the decision to discipline was made the day before Caines submitted the request for military leave.
If Caines had shown that the employer had some kind of notice of his intent to take leave before the employer made the decision to issue the discipline, the case might have gone to trial.  Caines might have also shown that others who did the same thing as he did were not disciplined.  This would have still left the issue of adverse impact. Caines needed to show that the discipline notice had more than a minor effect on his employment.  Generally, this is going to mean showing an economic impact.  Because Caines did not present evidence of the economic impact, his case was dismissed.
**Visit our Premium Website for more information on Discrimination.**