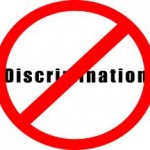 By: Loyd Willaford and Sarah Burke
In Kirincich v. Ill. State Police, a former Illinois state trooper argued she was wrongfully terminated after she suffered a diabetic episode on duty and crashed her patrol car. A federal district court in Illinois disagreed, finding that the trooper could no longer perform the essential functions of her job and the department had fulfilled its duty to accommodate her disability.
Jessica Kirincich had suffered from Type 1 diabetes since childhood. In spite of this, Kirincich was hired by the Illinois State Police department in 2011 as a state trooper. In 2013, after being switched to the night shift, Kirincich suffered a hypoglycemic episode due to her diabetes. During that episode, Kirincich lost consciousness while driving and ran a red light, crossed the center line, crashed into several other cars, and ultimately had to be cut out of her patrol car by firefighters.
Kirincich was placed on restricted duty while a medical evaluation could be completed. Ultimately, Kirincich's personal doctor found she could fulfill the functions of a state patrol officer so long as she could remain on the day shift rather than the night shift. Because the department viewed being available twenty four hours a day as an essential function of the state trooper position, it began to offer Kirincich alternative employment options. Kirincich was offered positions as a guard, a truck weight stop inspector, and a criminal intelligence analyst, all of which she turned down. Instead, she filed a lawsuit arguing the department had failed to accommodate her disability.
In its ruling, the district court agreed with the department that 24-hour availability was an essential function of the job and, because of this, Kirincich could not perform the job of state trooper. As for Kirincich's failure to accommodate argument the district court stated:
It is undisputed that ISP explored possibilities with Kirincich, ultimately offering her three alternative positions … .  Kirincich may not have been satisfied with those alternatives, but that does not make ISP liable. The ADA does not require employers to "bump" other employees or create new positions to reassign a disabled employee. Gile, 213 F.3d at 374. Rather, it requires an employer to reassign a disabled employee to a vacant position for which the employee is otherwise qualified.
In light of this, the district court ruled that the department had fulfilled its duty to accommodate Kirincich, and dismissed her case.
This case illustrates two key concepts in disability discrimination law: "essential functions of the job" and "reasonable accommodations."  An employee who claims that he or she has been discriminated against based on a disability must show that he or she can perform the "essential functions" of a position with or without accommodation.   Whether a given task is an "essential function" is often hotly contested.  In this case, however, the fact that an officer must be available for duty 24 hours a day on short notice was an essential function of the state trooper job was not really disputed.
A "reasonable accommodation" is one that the employer can make to enable the employee to perform the job.  This can include things like changes in shift, but only if this does not present an undue hardship, and the accommodation allows the employee to perform the job.  There was no accommodation that would allow Kirincich to be safely called to duty 24 hours a day.   Thus, the district court ruled that the employer had no duty to accommodate her.  Kirincich did not help her case by rejecting the employer's offer of transfer to different jobs.   Employers are not required to offer the employee's choice of accommodation, rather they must engage in an "interactive" process to determine if the employee can be accommodated.  The district court ruled that Kirincich could not prove that this did not happen here, so it dismissed her case.
**Visit our Premium Website for more information on Discrimination, Disability Discrimination, and Age Discrimination.**