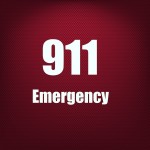 By: Loyd Willaford and Sarah Burke
In Watt v. Brown County, a former 911 operator in Wisconsin was terminated following an injury to her rotator cuff. The operator sued, alleging she had been terminated in violation of the Americans with Disabilities Act. The County stated her termination was due to her exhaustion of short term disability and that the operator could no longer perform the essential duties of her job. The district court held that the operator could move forward with her claims against the County.
Kari Watt was employed as a 911 operator with Brown County for fifteen years before she was ultimately terminated. Prior to her termination, Watt was diagnosed with a rotator cuff tear in her right shoulder. Watt ultimately underwent three different surgeries for the tear and took paid short term disability during the time she was off from work. However, on April 2, 2013, Watt was removed from payroll and terminated. The County gave Watt a letter that stated she was terminated because she had exhausted all of her paid short term disability and was still unable to work full-time without restrictions.
Watt sued, and alleged she had been discriminated against due to her injury in violation of the ADA. Though the termination letter alleged Watt was terminated because of her exhaustion of short term disability, the County changed course after the lawsuit and alleged Watt was not qualified to perform the essential duties of her job. The district court first noted the problem with the termination letter reason:
The problem with the County's argument, however, as Plaintiff points out, is that terminating a person with a disability because they cannot return to work without any limitations ignores the mandate of the ADA that employers must make reasonable accommodations for individuals with disabilities. . . .Thus, policies requiring that employees be 100% healed in order to return to work have been held to constitute per se violations of the ADA as applied to individuals with disabilities.
Further, the district court noted that the County had failed to explore any accommodations for Watt that would have allowed her to perform her job. In light of this, the district court found Watt could move forward with her claims against the county.
This case illustrates how shifting explanations for termination can demonstrate pre-text and therefore create an issue of fact for trial. Here, once the County realized that its initial reason for termination was legally suspect, it attempted to come up with a new explanation. This meant that there was an issue of fact for a jury to decide. The case also illustrates the importance of making sure the employer engages in an interactive process before reaching a decision to fire an employee who has been disabled. The employer's blanket policy of firing people who have exhausted short term disability was illegal on its face. The employer needed to do an individualized assessment to determine if the employee could do the job with accommodation.
**Visit our Premium Website for more information on Disability Discrimination