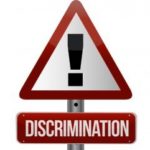 By: Loyd Willaford and Brittany Torrence
In Wilson v. Gaston County,  the U. S. District Court of North Carolina  dismissed a discharged a Paramedic's ADA discrimination and retaliation claims against Gaston County, where she could not show that her termination was discriminatory and that the County failed to respond appropriately to sexually harassing conduct she experienced from another employee.
Abagail Wilson was hired by Gaston Emergency Medical Services ("GEMS"), a County agency, as a paramedic in April 2009. During her employment, Wilson received three speeding tickets while driving her own vehicle and, as a result, was no longer qualified to drive an ambulance per the County's policy. In September 2010, however, she developed tumors in her breast, and that were ultimately found to be benign tumors and no procedure was necessary. On October 12, GEMS terminated her employment, although it noted on her termination form that she could be rehired "after her driving record cleared." Other drivers who did not have valid licenses, or who for other reasons were not permitted to drive county vehicles, were not terminated. Wilson filed a complaint with the U.S. Department of Labor. The agency determined that GEMS had violated the FMLA by terminating Wilson's employment after she sought medical leave. As a result, she was reinstated on October 19 with full back pay.
After her reinstatement, Wilson claimed that she was treated differently than her co-workers and received more written warnings than other employees, even though reports show she was not written up more frequently than her peers. In the months that followed, Wilson was also subjected to sexual harassment by a co-worker. The Human Resources department found that co-worker had violated Gaston County's policy against sexual harassment and recommended corrective action. Sometime after the sexual harassment incident, Wilson sought a promotion at GEMS and was unsuccessful. After Wilson's attempt at promotion, GEMS changed the qualifications necessary for the position, adopting written standards and considering factors such as "patient care issues" and "driving issues." Wilson received two written warnings in 2012, and three written warnings each subsequent year. In particular, she received a written warning for appearing in uniform on social media, despite the fact that many employees had done so without consequence. Additionally, she received a written warning for "third party sexual harassment" after a co-worker hugged her in the aftermath of a "bad call." Wilson sued the County alleging among other things, discrimination based on sex and disability, as well as retaliation on both grounds.
The District Court ruled that Wilson could not show that her brief termination was discriminatory because she could not show that she was performing her job in accordance with her employer's expectations. Wilson had received three moving violations and was thus no longer qualified to drive an ambulance, a core function of her position. The Court ruled that the Wilson's sexual harassment claim against the County failed because the County disciplined the perpetrator immediately after learning of the harassment. As to whether the County's issuance of written warnings was discriminatory, the Court ruled that warnings were not enough of an "adverse employment action" to be actionable under the law.
The 4th Circuit Court of Appeals affirmed this decision with one judge  dissenting on the dismissal of Wilson's claims of a sexually hostile work environment.
This case illustrates several of the hurdles that a plaintiff must overcome to have a viable discrimination claim. First, where there appear to be valid reasons for a termination, the employee must show that these reasons are not the real reasons for their termination.  This is normally done by showing that other employees were treated differently. Wilson's inability to drive an ambulance due to speeding violations under the County's policy, and the County's offer to reinstate her after her driving records cleared up, was fatal to her disability discrimination claim. If Wilson had evidence that the County had kept other drivers on with similar driving records in violation of its policy, her claim might have survived.
Second, to have a viable sexual harassment claim against an employer, a sexually harassed employee must show that the employer was on notice that the harassment was occurring and the employer did not take reasonable steps to stop the harassment. The idea here is that an employer should not automatically be liable for behavior it is not aware is occurring. Here, the County intervened as soon as it was aware of the harassment. It disciplined and transferred the harassing employee away from Wilson. This was a complete defense to the sexual harassment claim according to the District Court judge and two of three judges in the Court of Appeals.
Finally, to give rise to an actionable legal claim, discriminatory acts by an employer must be "adverse employment actions." This will normally mean things that cost the employee money: firing, demotion, etc. Mere written reprimands will not qualify as "adverse" unless they can be tied to a significant change in career opportunities. Wilson failed to show that the reprimands the County gave her after she returned from work adversely affected her employment, so her claims of discrimination failed.
**Visit our Premium Website for more information on Discrimination