By: Loyd Willaford and Sarah Burke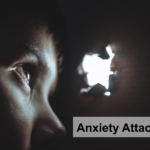 In Wilkie v. Luzerne Cnty., a former Pennsylvania 911 dispatcher was terminated after he failed to follow procedure and a caller died. The dispatcher had suffered from anxiety and alleged he was terminated due to his disability, and not for his failure to follow procedure. A United States District Court in Pennsylvania agreed, and held the dispatcher could pursue his claims against the County.
Don Wilkie was a 911 dispatcher for Luzerne County in Pennsylvania for almost ten years before his termination. In 2010, Wilkie was diagnosed with an anxiety disorder that caused him to experience a variety of issues in stressful situations. Though the job of a 911 dispatcher is certainly stressful, Wilkie was able to continue work for the County and only requested his mandatory overtime shifts be limited. However, in May 2012, Wilkie failed to follow procedure during a 911 call and an individual ultimately died. An investigation was conducted following the incident and Wilkie was ultimately terminated.
After his termination, Wilkie filed a lawsuit against the County that alleged he had been terminated and not received accommodation in violation of the ADA. The County motioned for summary judgment and argued that they terminated Wilkie for the 911 call incident and his past work record. The district court held that Wilkie had sufficiently demonstrated the County's reason to be pretextual. Specifically, the Court noted Wilkie:
has presented seemingly unrefuted testimony that the County merely suspended another 911 dispatcher for committing the same workplace error as plaintiff, while the County terminated [him]. Moreover…the County is not allowed to discipline him for past workplace transgressions under the plain language of the collective bargaining agreement.
The district court further sided with Wilkie on his accommodation claim. Wilkie had argued that his reasonable accommodation of limiting his mandatory overtime was reasonable because it did not limit his ability to perform the essential duties of his job. The district court agreed with Wilkie, holding that the County had failed to offer any evidence to show this request was burdensome or unreasonable.
This case illustrates the importance of presenting believable evidence of pre-text to show the employer's reason for termination is not believable. Here, even though a person died, allegedly as the result of Wilkie's error, Wilkie was able to show that other employees were merely suspended when persons died as the result of their errors. In addition, Wilkie presented evidence that his supervisor, who made the decision to fire him, did not like the fact that Wilkie was disabled.  The supervisor had tossed Wilkie's doctor's note requesting accommodation in the trash.  The employer's decision to present very old performance issues help Wilkie here, especially where the CBA specifcally prohibits using old discipline to justify new discipline.
**Visit our Premium Website for more information on Disability Discrimination