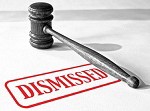 By: Loyd Willaford & Sarah Burke
In Gardner v. Univ. of Conn. Health Ctr., a correctional facility social worker in Connecticut was terminated after she suffered a seizure while on duty and alone with an inmate.  The social worker argued that the termination was discriminatory and that the risk of day time seizures was low with medication. A United States District Court in Connecticut disagreed and held that the potential harm from another seizure was too great and therefore her termination was lawful.
Erin Gardner was hired to work as a social worker at a correctional facility operated by the University of Connecticut in 2011. The facility was a maximum security unit and Gardner worked directly with inmates to provide treatment. Gardner also suffered from a seizure disorder that was diagnosed in 1999. In 2012, Gardner suffered a seizure and became unresponsive while on duty with an inmate. Following this incident, Gardner was placed on paid leave and had to submit to a fitness for duty exam. The exam determined that she could no longer work at the facility because her seizures created a safety and security risk.  After her termination, Gardner sued the facility for discrimination under the Rehabilitation Act.
In order to prove her claim, Gardner needed to show she was qualified to perform the essential functions of her job. Gardner argued that she was qualified to perform her job because she generally only had seizures at night. Her employer argued she was not qualified, and cited the direct threat she posed to the safety of her coworkers and other inmates. The district court sided with the correctional facility and held:
the undisputed facts demonstrate that by losing continence, zoning out, and only becoming aware of what had happened through an inmate's response, [Gardner] exhibited a loss of control and awareness on June 21. The possibility that [Gardner], who experiences recurrent seizures, might experience another unanticipated medical event while on duty creates a significant safety and security risk in the specific context of the hazardous-duty prison environment.
In light of this, the district court held that Gardner could not proceed with her lawsuit against the correctional facility because she failed to demonstrate she did not pose a significant safety and security risk.
This case illustrates one of the key elements that a plaintiff must prove in a disability discrimination case:  that the plaintiff can perform the essential functions of a job with or without accommodation. Here, Gardner presented no evidence to rebut the opinion of doctors that she was at risk of having another seizure at work and that such a seizure posed "a direct threat" to safety in the correctional facilities.   Gardner also did not present any evidence that there was accommodation that would make the workplace safe if she had another seizure at work. Thus, no reasonable juror could find that Gardner could meet her burden of proving she could do the job with or without accommodation, and the Court dismissed her case.
**Visit our Premium Website for more information on Disability Discrimination.**