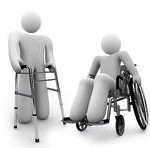 By: Loyd Willaford and Sarah Burke
In Freelain v. Village of Oak Park, an Illinois police officer who requested leave to take care of his sick wife, and after he developed migraine headaches, sued his department for retaliation under the ADA and FMLA. The department argued that the actions the officer was complaining about were administrative errors that it had corrected. A United States District Court in Illinois agreed with the department and dismissed the officer's claims.
Rasul Freelain had worked as a police officer for the Village of Oak Park for over a decade with little issue until 2012 when he began to be sexually harassed by his supervisor. Freelain reported the harassment and a human resources investigation was opened. After the report, Freelain's supervisor was told to limit her contact with him but, a few weeks later, the supervisor shoved Freelain on duty. Freelain reported that action as well but the investigation ultimately concluded with no charges against the supervisor.
Following what Freelain referred to as a sham investigation, he began to experience debilitating migraines and requested medical leave. Freelain was granted leave, but it was originally misclassified. Later that year, Freelain again needed leave to care for his wife who was suffering from breast cancer. However, because his leave had been misclassified he ran out of leave and had to step down from his detective position to a patrol position to allow for more time with his wife.
Though the misclassification was ultimately corrected, Freelain sued the department for retaliation under the ADA and the FMLA. The district court held that Freelain could not support a claim of retaliation under the FMLA or ADA because he could not demonstrate he had suffered an adverse employment action. Further, the department had offered reasons for its decisions that were not discriminatory. Specifically, the district court noted:
Had the Village never corrected these errors, perhaps this would have amounted to an adverse action, but the Village's corrective action demonstrates that the terms and conditions of Freelain's employment were not affected.
Because the department was able to demonstrate it had not intentionally discriminated against Freelain, and Freelain could not show an adverse employment action, the district court granted summary judgment to the department and dismissed Freelain's claims.
This case illustrates the importance of identifying a tangible adverse employment action before bringing a suit and the importance of comparator evidence. Here, the Village initially misclassified Freelain's FMLA leave, arguably because of his prior complaints sexual harassment. However, Freelain suffered no adverse consequences from the misclassification, the Village corrected errors in classifying leave. If Freelain had evidence that others who had taken leave in similar circumstances had the leave misclassified, the Court might have ruled in his favor. Without this evidence, the Court was left without enough evidence of retaliation to allow the case to go to a jury.
**Visit our Premium Website for more information on Disability Discrimination and the Family Medical Leave Act.**